Workshops are where attendees who desire to engage in thoughtful discussion go to learn how God uses gospel-centered mission to address the deep spiritual needs of the world around us.
Apologetics: Students are constantly being exposed to ideas that challenge and contradict the Gospel. A part of joining God's mission is developing a heart and mind to provide a clear, yet civil defense of the truthfulness of your faith to the people God puts in your life.
Cultural Engagement: Contemporary world issues in missions. (Workshops: Mental Health, Race, Addiction, Homeschoolers subculture categories)
Global Missions: Learn what God is doing all around the world through His people, and how you can be involved in reaching people with the Gospel of Jesus.
Justice, Arts and Missions: Discover how the Mission of God intersects with His heart for intentional, creative and just ways to engage culture with grace and truth.
Mission-Minded Women: Ladies, both young and old, this workshop track is for you. Want to learn why God is calling you to the foreign mission field, how to prepare for it, or what it takes to break down the cultural barriers specific to women in another country? Listen to both missionaries and mission coaches on how to address these and many other issues surrounding women in missions and ministry.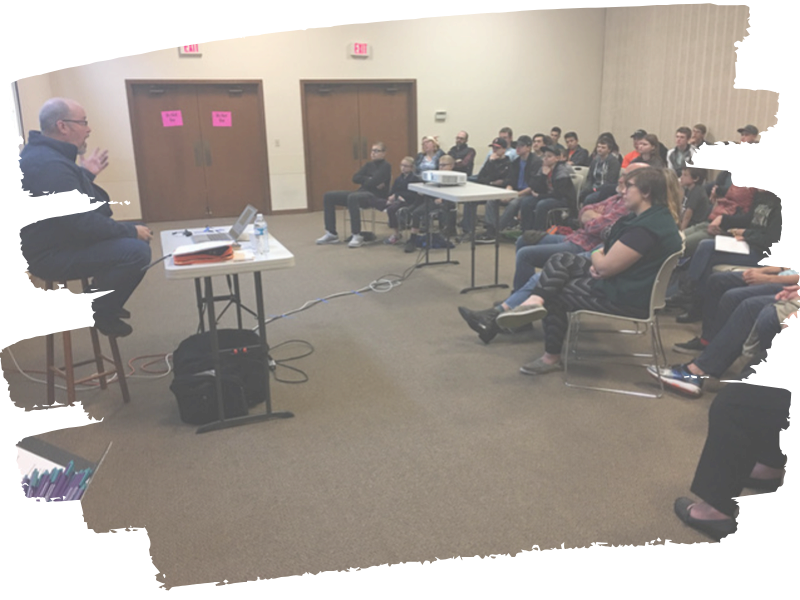 Prepared to Go: Get an idea of the practical skills, personal habits and spiritual disciplines to begin developing as you discern going on the mission field for a short or long-term period of service.
Reaching Your Friends: You have a mission field around you everyday with your friends who don't know Jesus. Learn how to join the Holy Spirit in what he is doing by having honest conversations about faith, become a listening friend who doesn't judge, and create space for your friends to experience the work of Christ.
The Middle School Missionary: This workshop track is specifically designed for middle school students. Come and learn about what God is doing both locally and internationally, and how middle school students can be involved in sharing the Gospel TODAY!
Urban Core Missions/Ministry: God has a heart for the city, do you? Come and hear stories of how God is at work, how to partner with communities in urban spaces and the motivation Christians have for hope as we work in urban ministry.
Student Connexion strives to provide a launching point for youth into a lifetime involvement of SERVING JESUS through missions and ministry by connecting them with the mission field of TODAY! Join us on November 10-11, 2023.