Workshops are where attendees who desire to engage in thoughtful discussion go to learn how God uses gospel-centered mission to address the deep spiritual needs of the world around us.
Apologetics – Identity: The bible teaches us that who we are actually shapes what we do.  Learn how to develop a biblical response to the contemporary questions surrounding identity by addressing the question of "Who am I, In Christ?"
Global Missions:  Learn what God is doing all around the world through His people, and how you can be involved in reaching people with the Gospel of Jesus.
Students on Mission: Learn practical ways how you as a student can be involved in the Mission Field around you today.
The Middle School Missionary: This special workshop track is specifically designed to engage the middle school student.  Come and learn about what God is doing both locally and internationally, and how middle school students can be involved in sharing the gospel TODAY!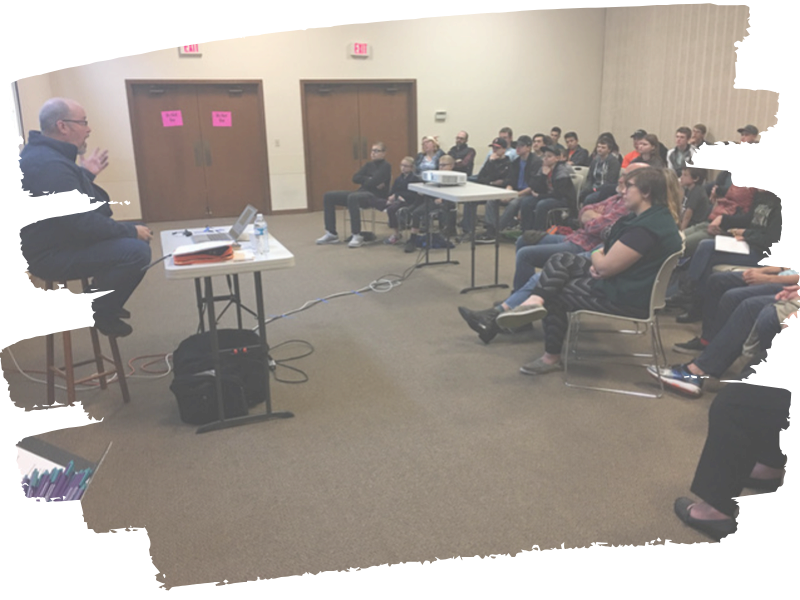 Mission-Minded Women: Ladies, both young and old, this workshop track is for you. Want to learn why God is calling you to the foreign mission field, how to prepare for it, or what it takes to break down the cultural barriers specific to women in another country? Listen to both missionaries and mission coaches on how to address these and many other issues surrounding women in missions and ministry.
Justice, Arts, and Missions: Discover how the Mission of God intersects with His heart for intentional, creative and just ways to engage culture with grace and truth.
Workshop Session #1 – 10:45-11:30 AM
In Christ: A Biblical Identity
Drew Berryessa 
In this workshop, Drew will discuss the biblical basis for our identity in Christ. Understanding what the Bible says about our identity profoundly changes the way we see ourselves, and others, and gives us a biblical grid to engage with some of the most challenging conversations around identity in our culture today. This will also serve as a starting point for the other two workshops in this track
Talking About Jesus
Cru staff
Learn simple tools to engage your friends in spiritual conversations.
Whose Idea is Missions Anyway?
Richard Wilson, WEC
A brief look at how the idea of sharing Jesus with all the world got started. We'll take a quick walk through the Bible and end up finding out how the gospel got to Portland, OR.
Room B75 - Youth Room
THE MIDDLE SCHOOL MISSIONARY
Four Ways to Grow as a Leader This Year
Dr. Wendy Liddell
Experts in leadership talk about four common characteristics of influential people. Come learn more about how to develop as a leader this year and how Gospel-oriented living is central to your growth.
Pursuing Gospel Relationships With Your Muslim Friends
Rebekah Scanzillo and Katie Herberger
Join us as we highlight the need for female workers in the Muslim world, teach you some ways in which you can engage your Muslim friends with the Gospel, and end with a time of strategic prayer for Muslim women around the world.
Room B61 - Fireside Room
JUSTICE, ARTS, AND MISSIONS
Creativity, Beauty & Goodness as Apologetics
Cameron Heger
In a day when Christianity is increasingly misunderstood or misrepresented, creatively pointing to the beauty and goodness of Jesus may be one our best and most underutilized paths for introducing our king to the world.
The Impact of Honest Conversations
Luke Wentz and Kirk Petersen
Research shows that your faith grows from having conversations with people who disagree or come from other faiths. Come learn how to have those honest discussions about life, faith, and meaning with people who have different viewpoints.
Workshop Session #2 – 2:15-3:00 PM
When Identity Intersects with the World
Drew Berryessa
I am not what I feel, and I am not what I have done. There is a great push in our culture to base our identities in what we feel, and in what we have experienced. In this workshop Drew will discuss the dangers of this foundation for identity, and how it intersects with the current struggle the church encounters with the LGBT community.
Telling Your Story
Rebecca Laudarji Bamikole
Learn to share what Jesus is doing in your life today, the ways that your relationship with Jesus makes a difference in a way that people will listen and want to know more.
Why did God put me on the planet in this crazy time?
Laura and Richard Wilson, WEC
Ever wonder why you are alive right now? We'll look at how your life and God's.
Room B75 - Youth Room
The Middle School Missionary
God's Not Dead: living out your faith at school
Andrew Kruse
When you walk into the doors of school it can be a hard place to live out your faith in Jesus. Gain information and confidence about what you are allowed to do as a student who loves Jesus in your school.
Women Who Served!
Dr. Mary Wilder
God uses all kinds of women, those who are willing to follow Him. See how these women served Him, in spite of difficulties beyond anything we know about. See how you can cooperate with Jesus in what He is doing around the world. Come and be informed, encouraged, challenged, and inspired.
Room B61 - Fireside Room
Justice, Arts, and Mission
Squad goals will explore what it takes to cultivate true friendship.
The Transformation of Being a Listening Friend
Luke Wentz and Kirk Petersen
Christians are not known for being good listeners. Come learn how you can change and will be changed when you become a friend who listens with patience and without judgment.
Workshop Session #3 – 3:45-4:30 PM
When Identity Doesn't Fit How We Feel
Drew Berryessa
What do we do when what we "know" about our identity, does not match with what we "feel" about our identity. In this workshop Drew will discuss what discipleship and transformation looks like when we have a conflict between our knowledge and our experience.
Student Mission Panel
Aubrey Niegocki and panel
Hear from students who have gone before and have lived on mission in their high school and on the mission field.
How the Church Prepares You for Cross-Cultural Work
Justin Speerstra
The Church is central to the plan of God to make disciples all over the world, and therefore the church is the primary means of preparing people young and old to serve. In this workshop we will look at how the church prepares you to live and serve cross-culturally.
Join the Story
Grace Horst and Molly Fisk
Does the thought of sharing your faith give you anxiety? Do you freeze up inside when you can't find the words? We get it and are here to help you break that ice! In this workshop we will help you discover your unique story and how it intertwines with God's story. Now you can begin to share your story with ease in your community and even overseas!
Social Roles, Gospel, and Work: Women and Multicultural Ministry
Kristyn Kidney
All people have multiple social roles. We are neighbors, employees, friends, and more. In multicultural contexts, how can these roles relate to the message of the gospel, to our work, to our relationships, and to the communities we aspire to bless?
Room B61 - Fireside Room
Justice, Arts, and Mission
Child Sex-Trafficking: stories from the front line and how you can help end it
Scott Stoutenburg
99 billion dollars a year.11.3 million dollars an hour. Those are the numbers for the global sex trade. This session you will hear stories from the front lines. As well as learn about a group that has rescued almost 5,000 people. You will also learn how you, your youth group, or your group of friends can play a role in ending this global crisis.
The Power of Creating Space for the Holy Spirit
Luke Wentz and Kirk Petersen
We often forget how desperate God is to reach our friends who have not met him. So the pressure is off of you. Come learn how you can join with the work the Holy Spirit is doing in your friends already and create space for them to experience his work in their lives.
Student Connexion strives to provide a launching point for youth into a lifetime involvement of SERVING JESUS through missions and ministry by connecting them with the mission field of TODAY! Join us on November 5-6, 2021!