Brian Aaby, Director YS Search, Youth Specialities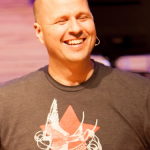 Brian Aaby is the Director of YS Search and YS Coaching for Youth Specialties. He strategizes with churches while also training youth leaders around the world. After 17 years as a Youth Pastor, he founded Youthmark, known for their Mission51 concepts–training and resources for the 51 weeks beyond a mission trip. He speaks and consults nationally and internationally. He and his wife, Elisabeth, have three children and reside near Seattle.
Main Stage Speech: "Everyone Has a Story"
Seminar: Mission51—Life on Mission Outside the Mission Trip.
Most have experienced the one-week, mission-trip induced spiritual high—we've all wished the high would last longer. In this seminar we'll explore how to live on-t mission the other 51 weeks of life back home.
Justin Speerstra, Pastor, The Well Church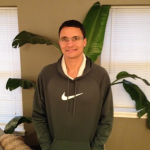 Born and raised in Portland, Justin has served as one of the pastors of a church in Northeast Portland for the last ten years. His current responsibilities at the church include preaching/teaching and coordinating global initiatives. Before pastoring, Justin served with Operation Mobilization for four years in the US, London, and North Africa. He has been married for 17 years, and has two daughters and one son.
Title of Main Stage Speech: "God's glory, and Your Risk Taking."
Seminar Title: What Can I Do Now to Serve Cross-Culturally?
Missions is not something that has to begin once you finish high school and move away from home. In this seminar we will talk about what students can do right now to engage in cross-cultural gospel ministry.
Danny Foster, President, Canadian Institute of Linguistics (CANIL)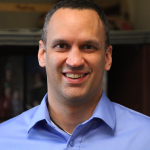 Danny Foster has been with Wycliffe Bible Translators and SIL International since 2003. He and his wife, Ranette, worked in Tanzania implementing Bible translation projects for 19 indigenous language communities before Danny became the Director of Training and Development of SIL's work in Uganda and Tanzania in 2010. As a PhD candidate at the University of Bristol, Danny is involved in research that investigates social barriers to minority languages being used in formal education. This research keeps him involved with local governments and the international development community as an advocate for minority language groups. Since 2014, Danny has been serving as the President of the Canada Institute of Linguistics; a global training partner of Wycliffe Bible Translators and the linguistics department of Trinity Western University and Tyndale University College and Seminary. Danny has two sons in primary school.
Title of Main Stage Speech: 7,000 Ways to Know God
Seminar Title: Bible Translation and Itchy Blood: A hilarious look at a serious task
How on Earth are you supposed to do Bible translation work in a language that doesn't even have an alphabet? This seminar jams four university courses in linguistics into your head in a fun but provocative way.
Dan Jester, President, Apprentice Ministries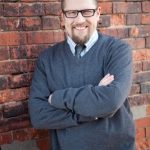 Dan is Gretchen Jester's husband, the daddy of three kids, and is currently traveling the world teaching Believers in Christ to share their stories of eternal redemption. He was called to youth ministry and evangelism at the age of 16 at a Luis Palau Festival in Washington State and spent the years since that time being molded by an ever-loving, ever-challenging God and Father who has never let him out of that commitment that he made that night!  Dan has spent the last 27 years as a pastor, speaker, evangelist, counselor and college admissions director traveling the world in search of the best coffee made!  He is the Founder and President of Apprentice Ministries and… desires nothing more than to encourage students in middle school and high school to know they are worth more than they could ever imagine!
Title of Main Stage Presentation: Your Story Matters to God